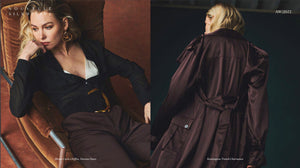 VIONIC's mission began with the work of renowned podiatrist Phillip Vasyli. A pioneer and innovator he had a genuine passion for making orthotic treatment more affordable and accessible to people in need of pain relief.
In response to the overwhelming demand for a solution, he invented one of the first heat-mouldable orthotics.This philosophy laid the groundwork for the award-winning FMT Technology orthotic, the world's first and only true orthotic available without a doctor's prescription.
Vasyli's creation revolutionised the industry and paved the way for limitless innovation in the footwear field, laying the groundwork for VIONIC's stylish range of shoes, sandals and boots.
---
1 product