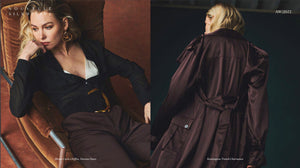 We are a husband and wife led team, with a background in fashion, based in Stockwell, near Brixton (hence the name, Sixton London).  
Ideas are Inspired by a love of colour and the area we live in, from local legend David Bowie (see our best selling lightning bolt pin), to insects on display at the Hornimans museum, which sparked the idea for the insect pins and bug boxes.  
The collections are designed in our studio and made in South Korea and China and all are hand finished here in London.
---
9 products