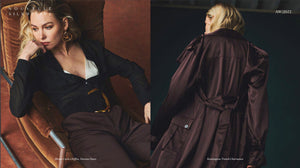 Founded in 1948 from our traditional workshop in Street, Somerset. We have been producing sheepskin and leather products for over 70 years. Five generations of the family have been involved with leather tanning and manufacturing.
We continue to use this inherent skill and priceless knowledge to develop Owen Barry into the unique company it is today. We pride ourselves as a family-owned and ethically run business; upholding a philosophy of British heritage and manufacturing. We believe, it is important to keep these traditional handcrafting skills flourishing alongside the fast-paced evolution of technology today.
This passion and creativity are what makes our products unique, we believe they also reflect our sense of good value and consideration for the local community.
---
16 products