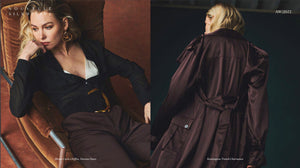 The Elisa Cavaletti range is designed by Daniela Dallavalle for women who want the freedom to lose and rediscover themselves every day. The total look appeals to women of all ages, who share the same love for life, attention to detail and great sensitivity to the innate beauty in everything around us. 
Elisa Cavaletti has revived exclusively Italian art but
 caters to the needs of contemporary life. The clothes are easy to wear, unique and perfect for any occasion; every garment has its own story to tell. With its prints, shapes and overlapping colours, fabrics, detailing and accessories, which blend memories with materials and emotions.
---
4 products