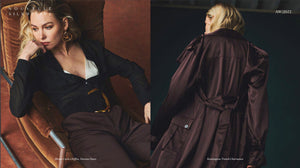 Treaty Jewellery is a family owned business run by mother and Son duo, Maggie and Josh, based in Falmouth, Cornwall. Treaty was founded over 10 years ago and continues to be inspired by the coastline surrounding them. With foundations firmly rooted in the West Country, inspiration is taken from the stunning coastline which surrounds St Ives, often using art and nature in harmony to create truly unique and striking pieces. We are proud to offer unique hand-made Silver plated jewellery, that is 100% recyclable.
We're proud to showcase that our jewellery is designed by us in Cornwall, taking inspiration from the coast, and skilfully handmade in our studio in Turkey. Producers are carefully chosen for their ethical approach and sound eco-friendly production and waste management methods. Every piece from the Treaty collection is crafted by professional jewellery workers in a safe and happy working environment.
Pioneering the use of .925 Silver plating onto an Aluminium core we achieve a beautiful, burnished silver which is both hard wearing, durable and the trademark finish that makes Treaty so unique. Our traditional production method has been used in Turkey for hundreds of years.
Made without the use of harmful metals commonly used all over the world like Lead, Nickel or Cadmium, Treaty Jewellery is particularly suitable for customers who may be allergic to these base metals.
---
8 products