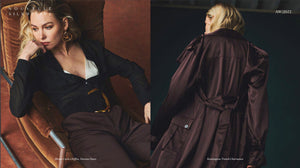 NoLoGo-chic clothes are cut to fit real women. The detailing goes beyond fashion. 
 Because it's summer somewhere in the world, there is a range of holiday clothing available all year round. 
We use honest, ethical factories from around the world. B
eautiful clothing, each carefully designed and sourced, with its own unique detailing, in gorgeous natural fabrics which you will grow to love more and more
---
0 products
Sorry, there are no products in this collection.