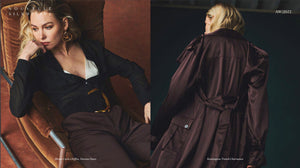 The universe of the Eva Kayan draws its inspiration from a contemporary style, often rock and always tinged with a chic note. 
Precision work on cuts and mixtures of materials, all worked in a perpetual search for detail. 
Feminine and delicate looks, the creations offer a sportswear wardrobe that has the elegance of not doing too much.
---
0 products
Sorry, there are no products in this collection.