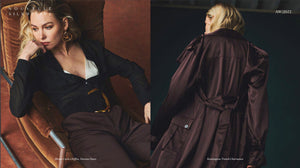 Ever since it was established in the city of Čakovec by Ksenija Vrbanic in 1986, XD XENIA DESIGN has been on the forefront of Croatian and global fashion. With an innovative and unconventional construction combined with an exclusive and unique style that bases design around specific personalities, this brand takes classic tailoring to a new dimension.
This one-of-a-kind dimension brings cutting-edge production methods to traditional designer authorship collections, and thus pioneers a new way of fashion that focuses on expressing skillfulness, launching trends and permanent changes. 
---
0 products
Sorry, there are no products in this collection.